2021 2nd International Conference on Geotechnical, Civil Architectural and Safety Engineering (GCASE 2021) was held ceremoniously online on July 16, 2021. Thanks to the support of experts and scholars! A total of 50 people attended the conference, including 4 keynote speakers and 6 oral speakers to share academic reports.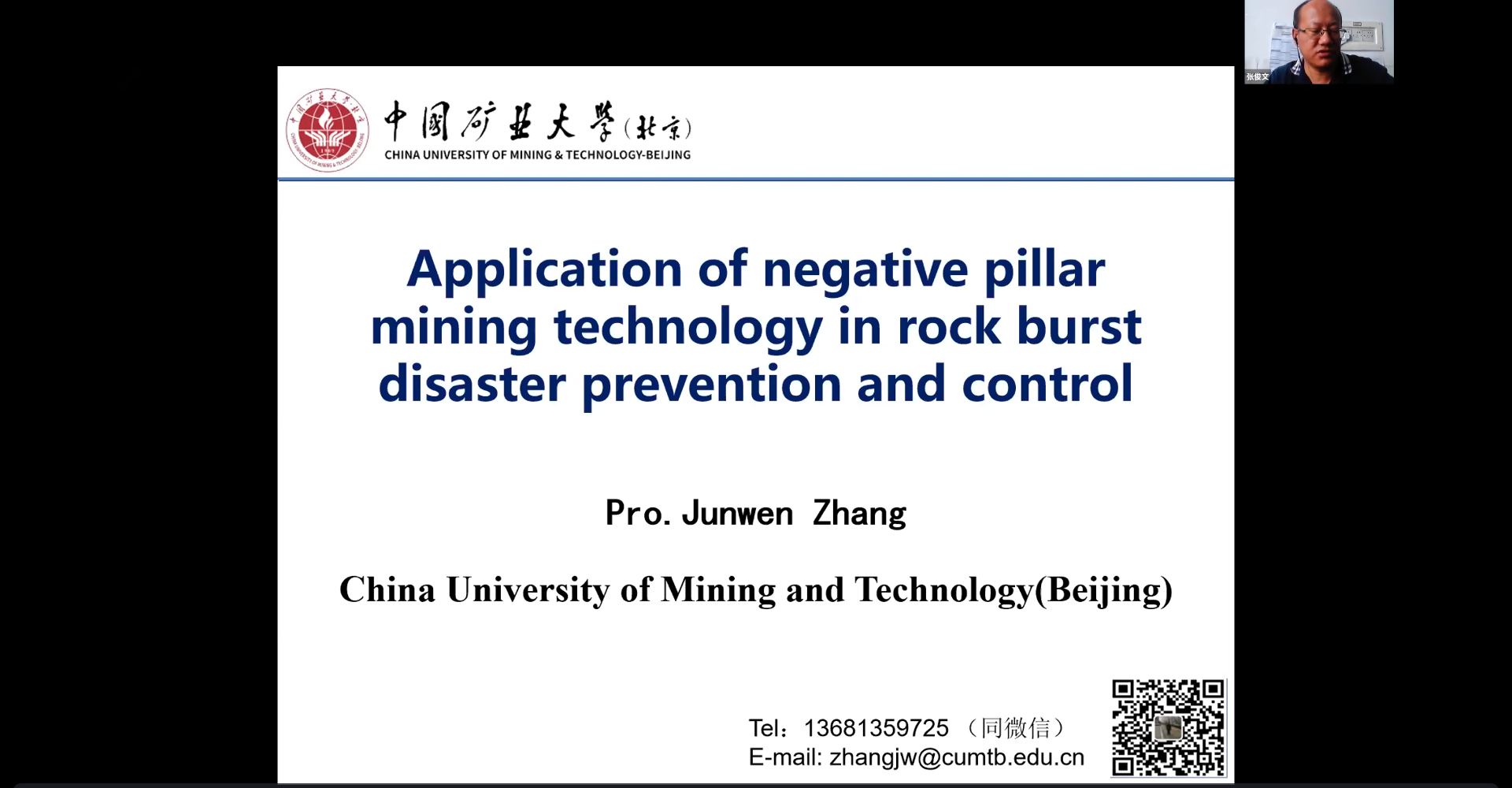 Keynote Speeker 1: Prof. Junwen Zhang from China University of Mining and Technology (Beijing)
Speech Title: Application of negative pillar mining technology in rock burst disaster prevention and control
Keynote Speeker 2: Assoc. Prof. Puteri Shireen Jahn Kassim from International Islamic University Malaysia
Speech Title: Civil engineering, architecture, rating systems and green urbanism: present and future
Keynote Speeker 3: Assoc. Prof. LIM YAIK WAH from Universiti Teknologi Malaysia
Speech Title: Building Information Modelling for Sustainable and Integrated Design
Keynote Speeker 4: Prof. Mohamed A. Ismail from Miami College of Henan University
Speech Title: Recycled Waste Materials in Reinforced Concrete Construction
Oral Speaker 1: Yanyan Yang,Guangxi University of Science and Technology
Speech Title: The elastic modulus reduction method for upper bound limit analysis of plate and shell structures incorporating material strain hardening effect
Oral Speaker 2: Yetong Xie,China University of Petroleum (East China)
Speech Title: Study on shear fracture flow capacity of hard brittle rocks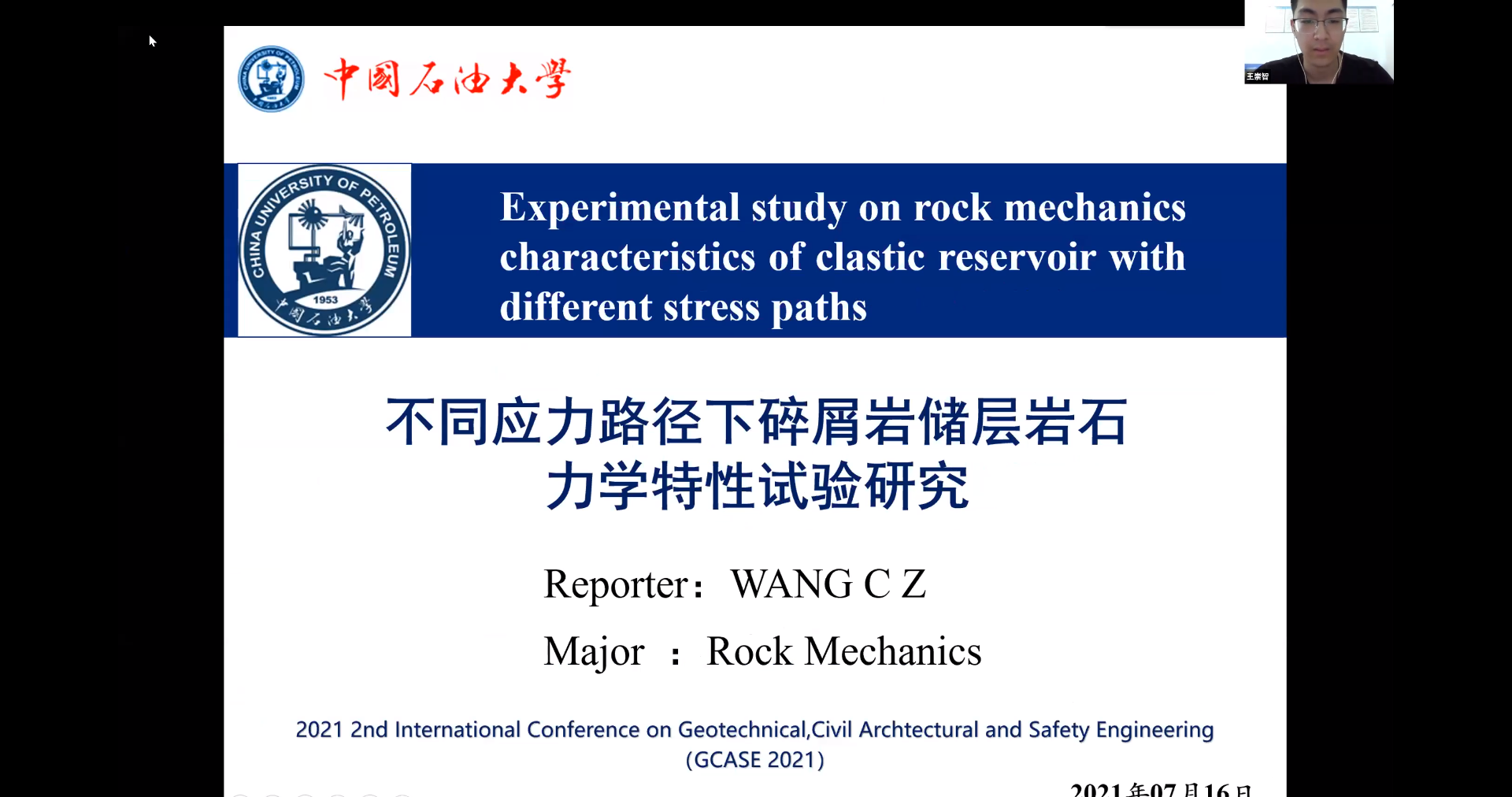 Oral Speaker 3: Chongzhi Wang, China University of Petroleum (East China)
Speech Title: Experimental study on rock mechanics characteristics of clastic reservoir with different stress paths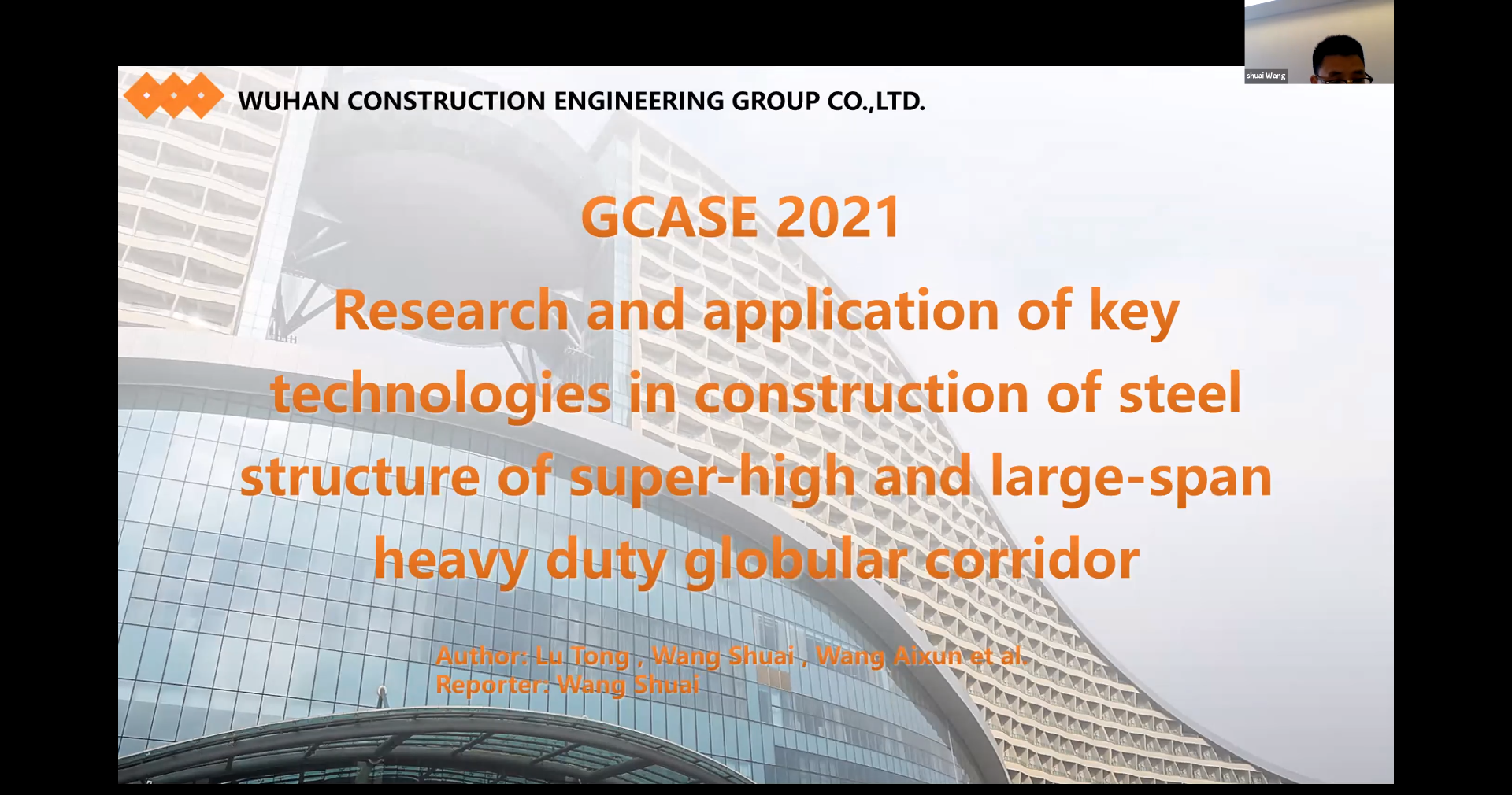 Oral Speaker 4: Shuai Wang,WUHAN CONSTRUCTION ENGINEERING GROUP CO.,LTD.
Speech Title: Research and application of key technologies in construction of steel structure of super-high and large-span heavy duty globular corridor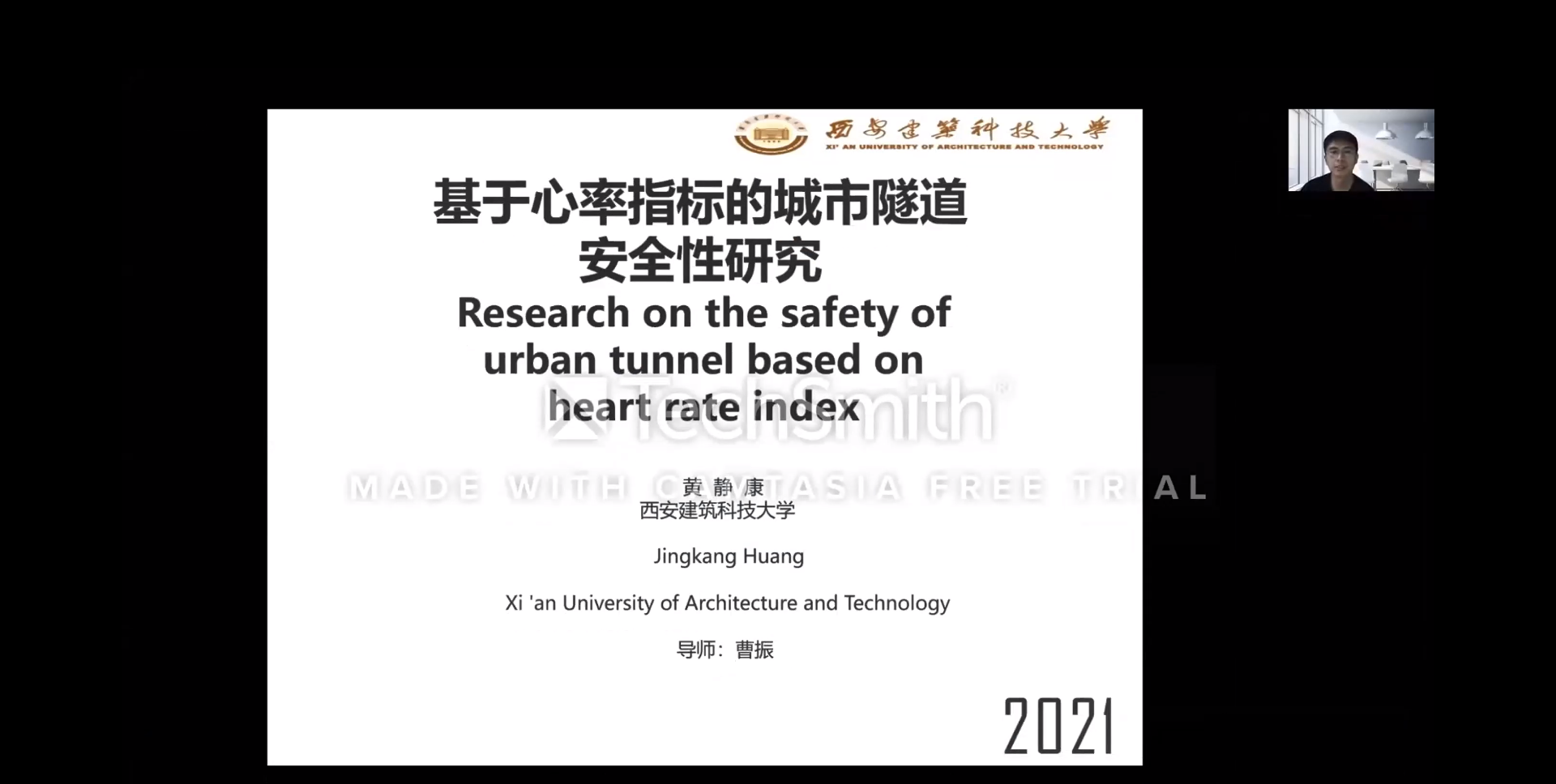 Oral Speaker 5: JingkangHuang, Xi'an University of Architecture and Technology
Speech Title: Research on the safety of urban tunnel based on heart rate index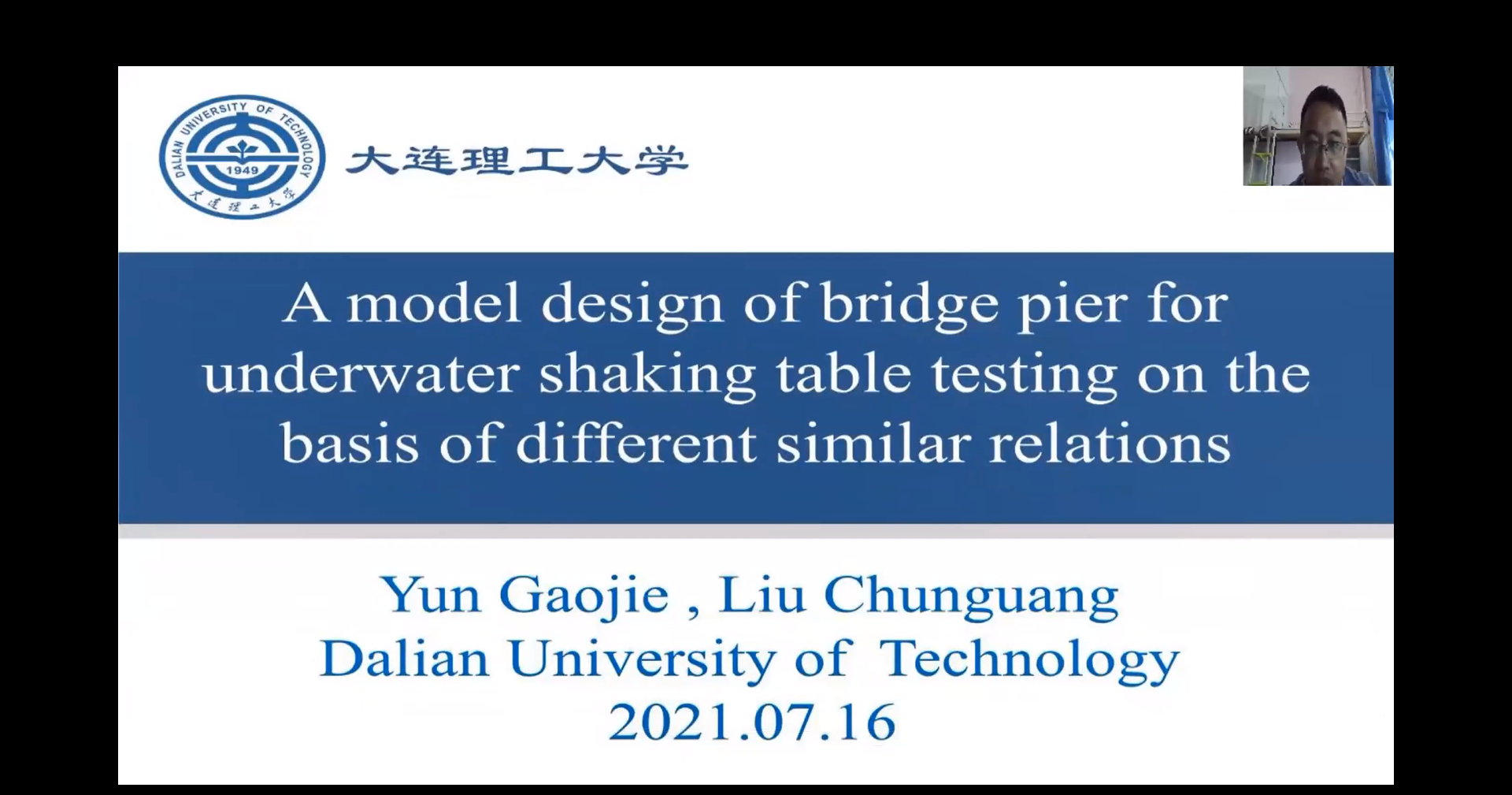 Oral Speaker 6: Gaojie Yun ,Dalian University of Technology
Speech Title: A model design of bridge pier for underwater shaking table testing on the basis of different similar relations